Welcome to The Chase Huechtker Foundation
Chasing the Wake
The Chase Huechtker Foundation, Chasing the Wake, a 501(c)(3) nonprofit, was created to honor the life of our beautiful son, Chase Edward Huechtker, who passed away at the age of 22 on December 7, 2020 from Fentanyl intoxication after a three year battle with an opioid addiction. Chase was an extreme sports enthusiast which started at the age of three when he begged for his first dirt bike for Christmas. He later found wakeboarding at the age of nine and that is when he found his true passion. Chase loved to share his passion of wakeboarding with others and made it his mission to introduce others to the sport. Through his foundation we want to continue his legacy and introduce others to the sport he loved the most.
#Endoverdose
Mission
Our mission is to promote the sport our son loved the most, wakeboarding, as a healthy outlet while also raising awareness surrounding the epidemic of opioid overdose and reducing the stigma associated with mental health and substance use disorders. We are dedicated to working with communities and programs to educate parents and children about the dangers of opioids. This includes, but is not limited to, prevention through education, assistance for individuals and families struggling with active addiction, and support for those in recovery. We will use funds from donations and fundraisers to offer sponsorships for week long wakeboarding camps. We will offer financial assistance to community programs and events to support the fight to end overdose. The foundation will never discriminate based on race, age, gender, or identity.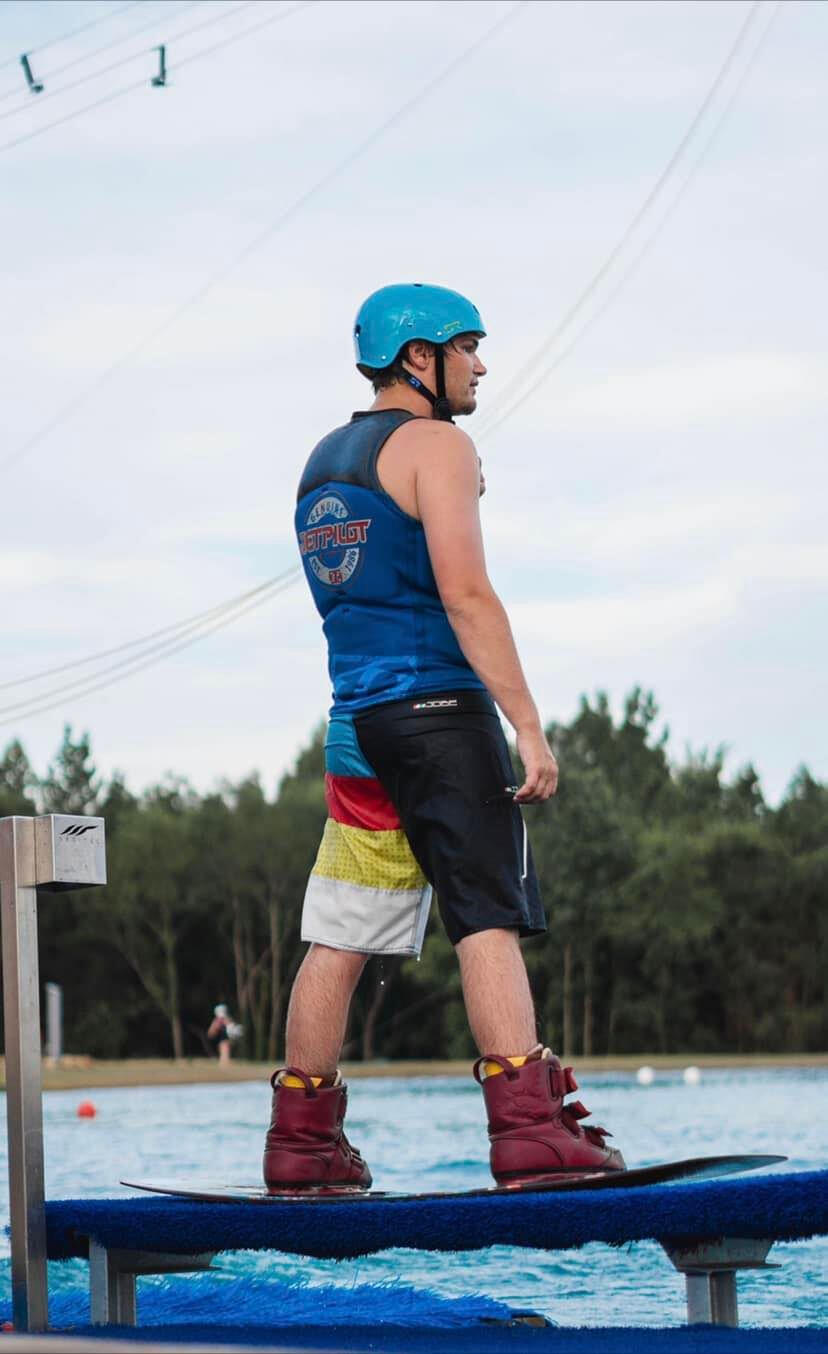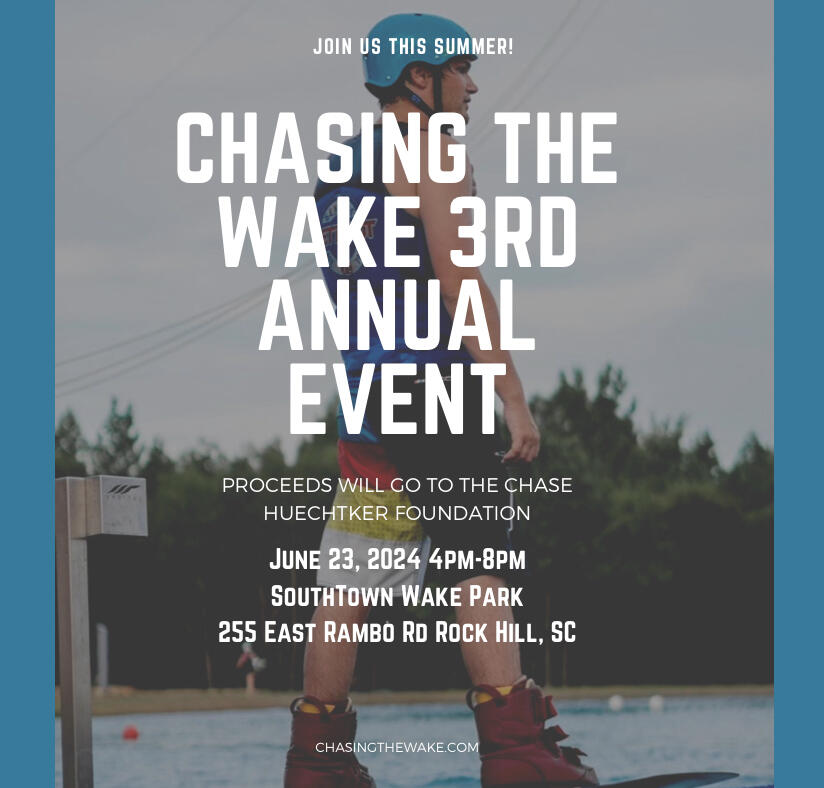 The opposite of addiction is connection
events
On August 28, 2022 we held our first annual Chasing the Wake memorial ride and fundraiser. More than 200 friends, family, and community members came out to South Town Wake Park in Rock Hill, South Carolina to celebrate Chase's life. We offered discount tickets for the park as well as had numerous local vendors. First Due Food Company and King of Fire Pizza food trucks stayed busy feeding the crowd. Music was provided by Mixology DJ entertainment. We received generous donations including sponsors for camps for kids, sold shirts and silicone bracelets to raise funds for the foundation, and had raffles including a full cable set or SUP from Jobe Watersports and a four hour Wake Surfing outing for five donated by Operation Wake Surf. It was a wonderful day of connecting and remembering Chase. Please join us in May 2023 for our second annual event. More info to come!
the greatest good is what we do for one another. ~Mother Teresa
How to help
Your donations and purchases allow us to offer scholarships for kids to participate in week long camps where they will learn how to wake board while making new friends and connections. We will also use funds to support programs and charities with the same vision of ending overdose and reducing stigma.
---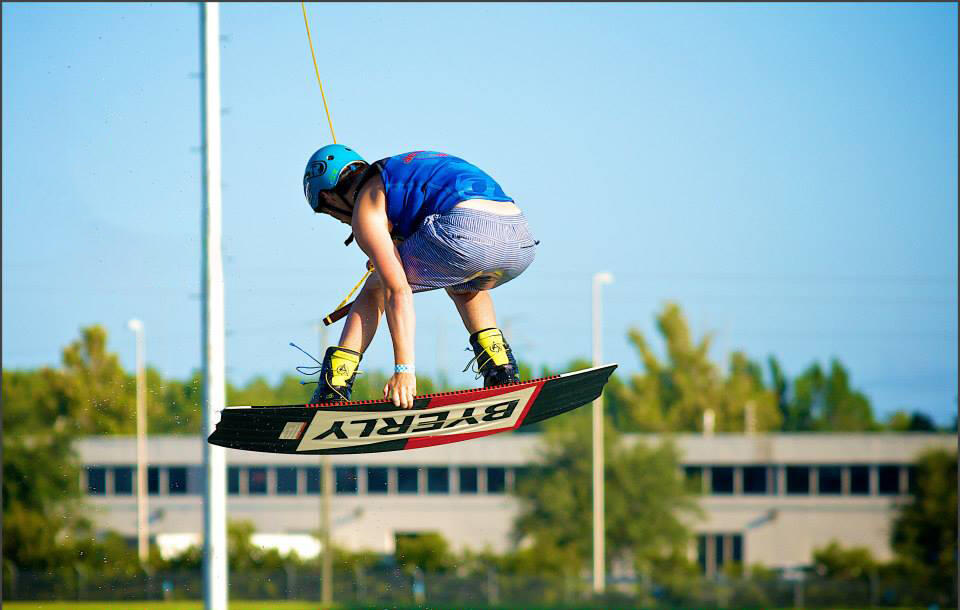 You are not alone
getting help
Book recommendations and support groups:
Chase Edward Huechtker
Meet Chase
Chase was born and raised in Rock Hill, South Carolina. He was born on March 5, 1998. Chase has two younger siblings, Schuyler and Ridge.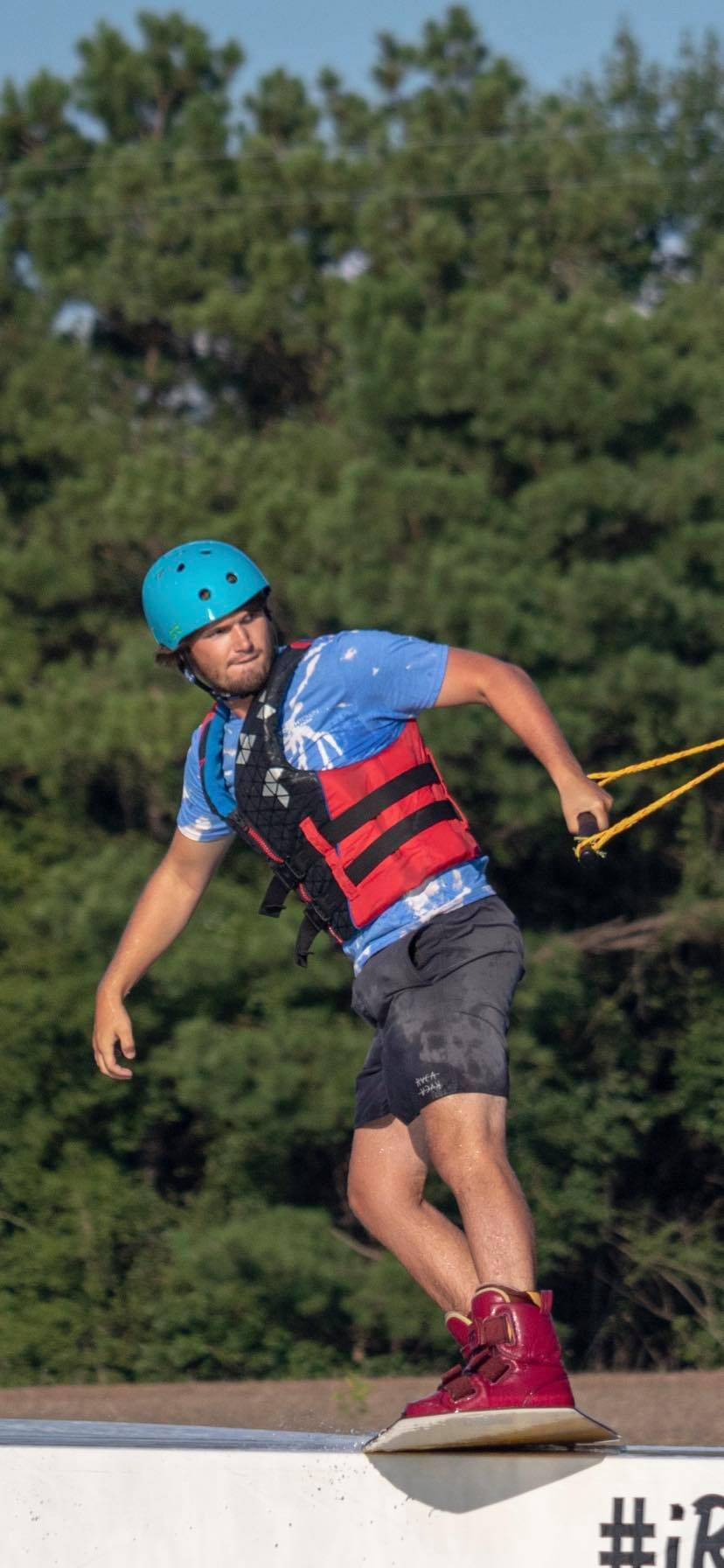 Together we are stronger
Get involved
Please join us as we work together to end overdose and keep another family from enduring the pain of losing someone to this horrible epidemic.